Watch
Bartzabel Working by Brian Butler (by Brian Butler) L&M Arts presents The Bartzabel Working by Brian Butler on Tuesday, December 4th, 2012. In conjunction with the current exhibition For The Martian Chronicles, L&M Arts is pleased to present The Bartzabel Working, a performance by filmmaker and artist Brian Butler. Based on a ceremonial evocation of the spirit of Mars, first written and...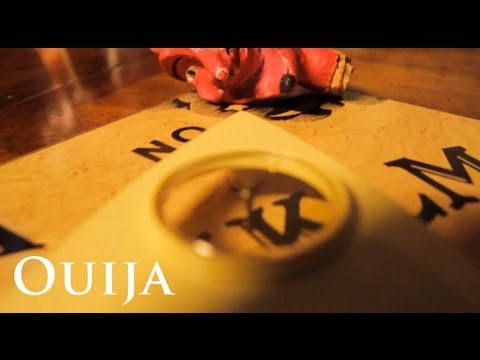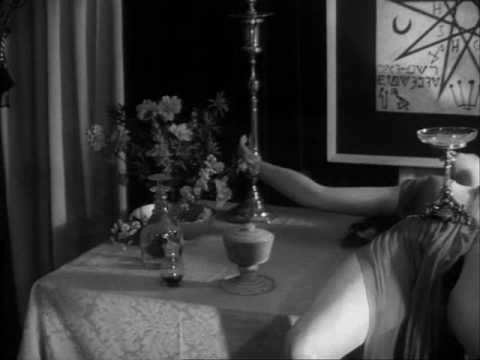 The Garden Of Chaos: Sigil Making for Dummies →
chaosgarden: theepsionicassembly: A couple interesting sites for the non-artistically-inclined magi:: http://sigilmaker.com/ http://www.waningmoon.com/cgi-local/tools/sigilcrush.cgi http://17hex.net/sigil/ I've been aware of the Sigil Crush app for a while but never the other two. I'll…
"'Sigil' as a word is out of date. All this magic stuff needs new terminology..."
– Grant Morrison (via thenewabnormal)
Was Aleister Crowley behind the London deaths...
iheartchaos: Throughout the 1920s and 30s, London saw 20 deaths that were simply written off as due to the mythical "Curse of Tutankhamen", since all 20 had some sort of connection to the opening of the burial chamber of the boy king in Luxor in 1922. But now, one scholar believes the deaths were attributable to occultist Aleister Crowley. Read More
The Limits of Magick are only ever proportionate...
chaosgarden: Too fucking true.
Watch
Alan Moore talks about information (by Miles Hingston) Alan Moore presents the story of his development as an artist, starting with his childhood and working through to his comics career and impact on that medium, and his emerging interest in magic.
Holy Guardian Angels (HGA) & Mental Bodies: An FAQ →
The Theatre of Magic →
Tout ce qui n'est pas égocentrique est mort. Tout ce qui peut être perçu est réel. Tout ce qui ne peut pas être perçu n'est pas nécessairement irréel. Essayez tout au moins deux fois. Cette instruction est incompatible avec des activités comme le suicide que l'on ne peut commettre qu'une seule fois. Les tentatives de suicide sont, naturellement, permises. Ignorez tous les signes de gauche et...
Probability Magic(k), Possible Magic(k), and the... →
Probability magic is a new magical model that looks at the universe as a set of probabilities, and as magic being the ability to increase and decrease these probabilities. This is different from traditional magical theory. Traditional magical theory worked under a cause and effect theory, or action and reaction. In other words the basic idea of magic was that if you do A then B will occur,...
La Magie du Chaos en deux coups de cuillère →
« Je dois créer mon propre système ou accepter d'être réduit en esclavage par un autre homme », a dit William Blake. « La magie, pour moi, est une méthode de travail permettant d'explorer d'autres réalités, de briser les habitudes comportementales, de parvenir à s'entendre avec la mort et de se payer une tranche de rire », a dit Grant Morrison. Ce sont les principes de base...
Ni Dieu ni mètre →
Extrait : En magie, la foi précède la manifestation. Et ce n'est qu'un point parmi d'autres qui rendent l'évaluation de la Magie par la science ou par la religion contre-nature. Nous voilà donc devant un divorce méthodologique du même acabit que celui qui a divisé science et religion : le caractère radicalement différent des logiques inhérentes à ces grandes approches que sont la...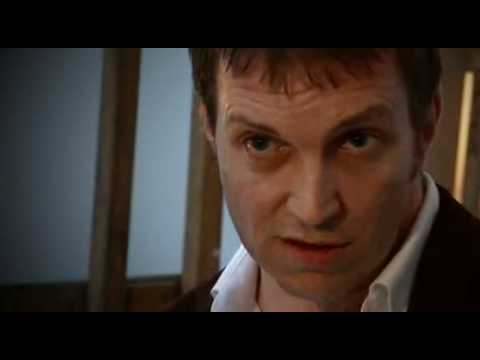 Lost Alan Moore Essay on Magic →
An essay on magic by Alan Moore originally meant for Joel Biraco's KAOS 15 has finally seen the light of day. Regard the world of magic. A scattering of occult orders which, when not attempting to disprove each other's provenance, are either cryogenically suspended in their ritual rut, their game of Aiwaz Says, or else seem lost in some Dungeons & Dragons sprawl of channelled spam, off...
Retour vers le Chaos →
Voici la « préface alternative » du Chaos Compendium de Peter Carroll, publié en septembre aux éditions Camion Noir. Elle a été rédigée par Julian Vayne, un occultiste britannique, magicien de la Chaos, auteur notamment de Now That's What I Call Chaos Magick, en collaboration avec Greg Humphries. Cette préface n'a pas été retenue car elle faisait double emploi avec la celle de...
"Nous sommes de l'étoffe dont sont faits les rêves, et notre petite vie est..."
– William Shakespeare - La tempête
MATTI PITKÄNEN →
Physicien finlandais marginalisé parmi ses pairs, Matti Pitkänen est l'auteur d'une théorie révolutionnaire sur la constitution de l'univers qui entend révolutionner l'histoire des sciences en démontrant que l'ADN communique avec l'univers. Un rapprochement entre la physique et biologie, point de départ d'une nouvelle cosmologie du vivant où les trous de...
Rituals: Simple or Complex? →
There are many ways to connect with this force. The best way is the way that works for you. You may have to experiment to find out what this is. It takes time and practice to really know if something is working for you. In the meantime, it can't hurt to give it a try to see if its something that will work for you. You asked about simple vs. complex rituals. I have found in my practices...
Koans in Practical Usage →
Koans are specific to Zen Buddhism, although they can be incorporated and used in the spiritual practices of most practitioners. A Koan has two specific uses. The first use is as a spiritual exercise for the practitioner. The second use is as a test to gage the enlightenment and spiritual attainment of the practitioner. When Koans have entered into Western practices, they have unfortunately...
Note sur les rituels de Bannissement →
L'écrasante majorité des rituels dits de bannissement consiste en des déclinaisons, plus ou moins retouchées et plus ou moins heureuses, du Rituel Mineur de bannissement du Pentagramme (en anglais : Lesser Banishing Ritual of the Pentagram – LBRP) tel que mis au point à la fin du XIXe siècle par les adeptes de la Golden Dawn et enseigné dès les premiers degrés de l'ordre. L'incroyable...
Alan Moore on his grimoire →
The Faust story is a retelling of the Simon Magus story, but instead of being set at the birth of Christianity, this is at the birth of Lutheran Protestantism, nearly fifteen hundred years later. Here we've worked out the tangled web of Georgius Sabellicus Faust, the child molester and fountain of necromancy as he styled himself, Johannes Faust, who was the completely blameless doctor of...
Les Sigils, la magie du XXIème siècle →
Les Sigils, la magie du XXIème siècle spartakus: Notre ouvrage, co-écrit avec Soror D.S., Les Sigils, la magie du XXIème siècle vient de paraître aux éditions Bussière ! Il s'agit là du premier livre sur les sigils et l'un des rares écrits relatifs…
The Hypnagogic/Magickal Techniques of Austin Osman... →
During World War One, Spare visited Egypt and found inspiration in its ancient monuments and sculptures. He realised that the ancient Egyptians understood the complexities of the human psyche – especially the awesome power that lies hidden behind the Unconscious. Again, the Hypnagogic trance state was all important in the attainment of this untapped power. Through the trance state, Spare...
L'Occultisme et les subcultures « jeunes » →
L'Occultisme et les subcultures « jeunes », une belle étude sociologique de Stéphane François sur les rapports entre l'occultisme, l'underground, la pop culture et les subcultures de la fin du XXe siècle. Un texte qui cite dans un même élan Alejandro Jodorowsky, Black Sabbath, Le matin des magiciens, Corto Maltese, J.R.R. Tolkien, la Wicca, Alan Moore ou Grant Morrison.
"La magie fonctionne ! Lisez et relisez cette phrase. Lisez-la encore… Ça y..."
– Irreverend Hugh, Sigil Magic Seminar in La magie fonctionne ! via Melmothia.net
Sauts de paradigmes occultes →
Pour manipuler le monde matériel indirectement, il faut quelque chose de bien plus simple et plus basique que les concepts de terre, air, feu et eau. Il faut quelque chose de si simple qu'on aura peine à le percevoir dans ce monde réel apparemment complexe. Il faudra une abstraction fondée sur une idée si triviale, bête et méchante, qu'on pourrait aisément faire sans (NDT : ici, Peter Carroll...
Info on Psychic Vampires from the Black Grimoire →
What I call the Black Grimoire is a hand-written notebook by some unknown magician named as such because it had an imitation black leather cover. The book was probably last sighted in the 20s, and I have no idea if it still exists or if it has been lost or destroyed. The book itself seems to be personal spiritual notes concerning a quest for immortality. The first section, which I'm reprinting...
Alan Moore, Gods & Ideaspace →
Joe Campbell, in an interview w/ Michael Toms, said, "The gods are w/in you. Well, they're out there too, in some mysterious way — but primarily they're w/in you." Mostly people who talk & write about Campbell & his ideas focus (as he did himself) on the "w/in you" part – the idea that gods are "masks" we place over a deep transcendent mystery, which they thus represent to us, giving...
O-fuda →
Un o-fuda (御札 ou お札, o-fuda?) est un gofu (護符, gofu?), ou talisman, issu d'un temple shintô. Il peut aussi être appelé shinpu (神符, shinpu?). Il est fabriqué en inscrivant le nom d'un kami, le nom d'un sanctuaire shintô ou un symbole représentant le kami sur une bande de papier, de bois, de tissu ou de métal. Il doit être renouvelé chaque année, typiquement avant la fin de...
MODERNITE SUBCULTURELLE ET ESOTERISME →
La « musique industrielle » est apparue dans la seconde moitié des années soixante-dix. Elle est issue à la fois des expérimentations musicales de cette époque et de la scène punk qui lui a succédé. De ces deux filiations, elle a surtout retenu la radicalité, musicale et discursive, en particulier politique. Grosso modo, la musique industrielle est une appellation générique regroupant une...
A Simple Binding →
This is a simple binding spell. Binding in this term is a spell that is meant to limit the magical ability of another practitioner. There are three ways to go about binding someone. You can internalize their magick within themselves so they can't effect the world outside (this is the most simplest form, and it has the added advantage that the practitioner may not notice it). You can largely...